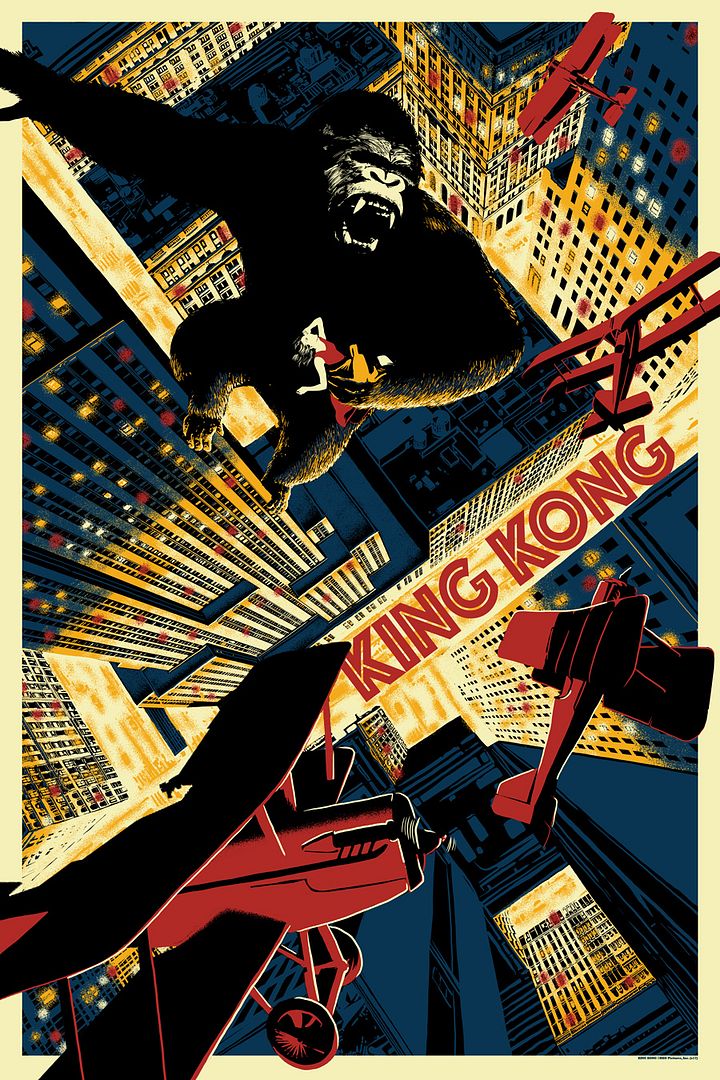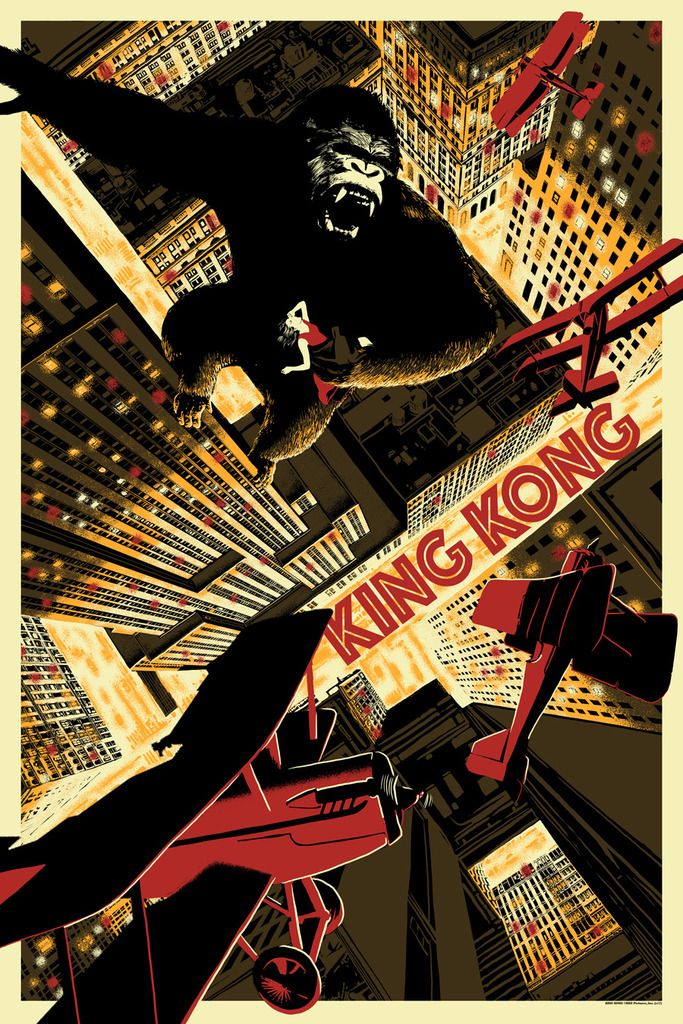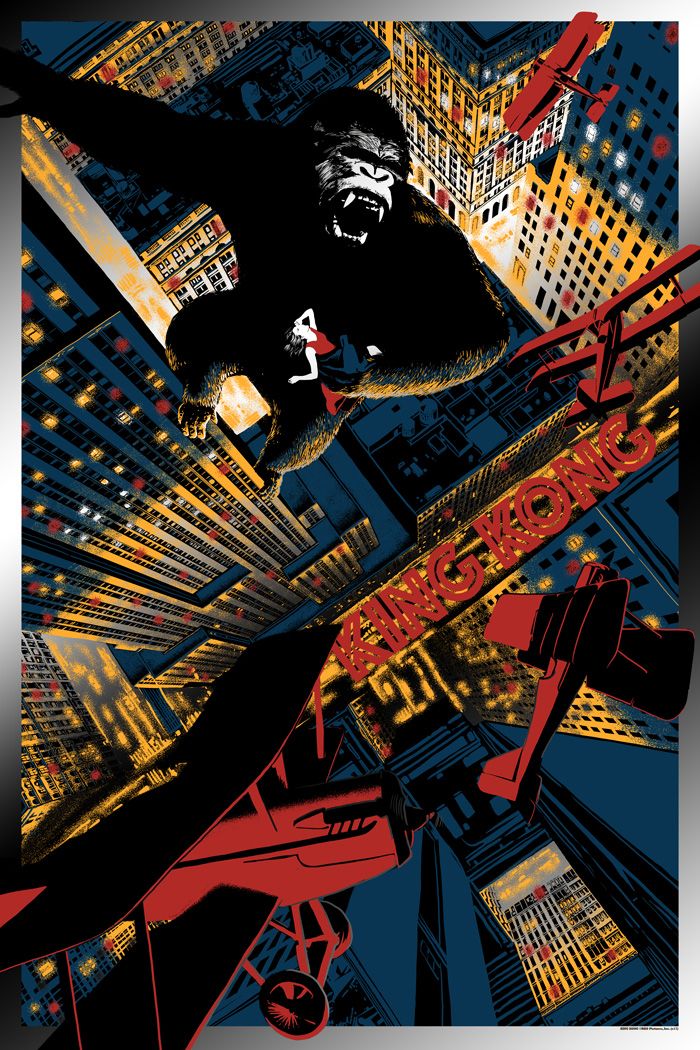 Dark Hall Mansion, www.DarkHallMansion.com, in partnership with Warner Bros Consumer Products is pleased to reveal our latest officially licensed limited edition print release, 1933's epic, "KING KONG," by artist Chris Thornley (aka Raid71) and on sale Tuesday, May 2nd at 12:30 PM-PST!
Dark Hall Mansion, under license from Warner Bros. Entertainment Consumer Products, welcomes contemporary artist, Chris Thornley, to create a limited edition print for one of cinema's most influential classics, one that continues to shape generations of filmmakers to this day. Willis O'Brien's legendary stop-motion animation not only pioneered special effects but created the very possibility of "KING KONG" and his world without losing touch with the emotional pathos that so defines this
classic. "KING KONG's" eloquence plays out in touching close-ups that continue to resonate with viewers. Chris' stylized angles and visuals for his print provide us his personal view of the film's climax, shown from an angle not often portrayed so as to reflect the film's legendary closing, a closing most powerful, indeed a collective memory, one as heartbreaking as it is unforgettable.
Chris Thornley's "KING KONG" limited edition prints measure 24″ x 36," are screen printed, strictly limited and hand numbered.
"KING KONG" Standard Edition of 280  $65
"KING KONG" Variant Edition of 50  $95
"KING KONG" FOIL EDITION OF 15 $125
  
Please see details on Dark Hall Mansion's Facebook page at: 
https://www.facebook.com/DarkHallMansion/
or via DHM's blog at: http://www.darkhallmansion.com/?page_id=476
Officially licensed "KING KONG" Chris Thornley (aka Raid71) fine art
limited edition prints will be available Tuesday, May 2nd, at 12:30 PM PST exclusively via DHM's dedicated store page at: http://www.darkhallmansionstore.com
*In fairness to all collectors wishing to purchase Chris Thornley's official "KING KONG" limited edition prints: Please allow six weeks for delivery.
PLEASE UNDERSTAND ALL SALES ARE FINAL, NO EXCEPTIONS.
Dark Hall Mansion is a labor of love. We are passionate about art, about the work of print and poster artists present and past, here and abroad, we are committed to bringing their skills to the forefront on projects both compelling and exciting, bridging their studios and creations directly with your walls and personal collections.
More information can be found on these and other editions available from Dark Hall Mansion at http://www.DarkHallMansion.com
About Warner Bros. Consumer Products
Warner Bros. Consumer Products, a Warner Bros. Entertainment Company, is one of the leading licensing and retail merchandising organizations in the world.
KONG KONG and all related characters and elements © and ™ Warner Bros. Entertainment Inc. (s17)